Entrepreneurship - living a few years of your life like most people won't, so you can spend the rest of your life like most people can't.
Hi
Welcome to the first edition of Enterprising Entrepreneurs, an online newsletter I've put together for my Strong Future International (SFI)team.
I'll be providing handy Hints, timely Tips, interesting Information, tremendous TripleClicks deals and much much more to help us all become the best entrepreneurs we can.
Join in the fun, tell us all about yourself, share your own ideas and thoughts and let's all make a HUGE SUCCESS of our SFI home business.
Getting Started With SFI
Without a doubt one of the most commonly seen and asked question on the SFI Forum is "how do I get started in SFI?". So, I've included a list of the most important and most fundamental SFI start up links to help you out if you're struggling.

Allow yourself sufficient time to actually succeed. Rome wasn't built in a day. The most common reason people don't achieve success is because they expect 'instant gratification' (in other words they're looking to make good money virtually overnight) and when this doesn't happen the give up and drop out before their business has a chance to get some traction and succeed. Sorry to burst the bubble but there is no magic to online business. It takes sufficient time and effort to achieve online business success...just like any type of business.

Visit and spend as much time as possible at the SFI Affiliate Center and at the SFI Forum. Teach everyone in your own team that SFI has the tools and support system to facilitate DUPLICATION. Get your questions answered at the forum as well since there a lot more people to ask there than just your sponsor.

Top Tips for starting out with SFI
To get off to a flying start with SFI make sure you check out these pages:
1.New Affiliate Welcome at - http://www.sfimg.com/gs2
2 Getting Started at - https://www.sfimg.com/start
3. SFI Basics at - http://www.sfimg.com/SFIBasics
4. Daily Launchpads at - http://www.sfimg.com/Launchpads
Making a Success of SFI WITHOUT Investing Money
Another frequently asked question is "How can I succeed in SFI without spending money?"

For tips and ideas on how to build your SFI business on a tight budget see the following ASK SC threads:

https://www.sfimg.com/Home?tab=ask_sc_question&id=9284 https://www.sfimg.com/Home?tab=ask_sc_question&id=918 https://www.sfimg.com/Home?tab=ask_sc_question&id=2026
Interesting Information - Get Rich Quick....
"Get rich quick" schemes... Do they REALLY exist? Possibly, but unlikely.....

What they DON'T TELL YOU when you sign up for them ....

1 - even if they do exist, you STILL have to put in some sort of effort to make them work. And that, my friends, is something you invariably don't find out until you actually sign up. 2 - only a select few will EVER make money quickly from them - generally those who have already participated in similar schemes before and already have downlines and contact lists they can use. The rest of us might make a few bucks here and there after spending a considerable amount of $$s, time and effort.

Here's the thing - SFI is NOT a get rich quick scheme and has never presented itself as such. Ultimately what SFI does is teach people (for FREE) how to earn money online using a computer and an internet connection to plug into a proven compensation plan that works when you work the plan. SFI is a well-constructed and well-organised business with many different pathways to success. Just pick a few that work for you, be consistent and dedicated to putting in the time and effort and you will be rewarded.

And remember - there is no need to invest any money unless you want to progress faster.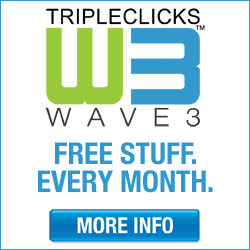 Why does SFI work?
So....WHY does SFI work, and work SO WELL??

It works because it is an e-commerce affiliate program which combines the best of the e-commerce principles in its e-commerce arm TripleClicks with a powerful affiliate program.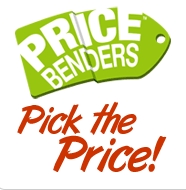 6 Steps To Success
1 - Have a Plan 2 - Believe in what you're doing 3 - Work Hard 4 - Stay Focused 5 - Be Consistent 6 - Follow Successful People